On Aug 2 the Colorado Springs
Youth Repertory Theatre
will open its performances of
As Thousands Cheer.
Youth Repertory Theatre is the FAC Theatre Company program dedicated to young actors and technicians. The program is a five-week intensive culminating in the production of
As Thousands Cheer.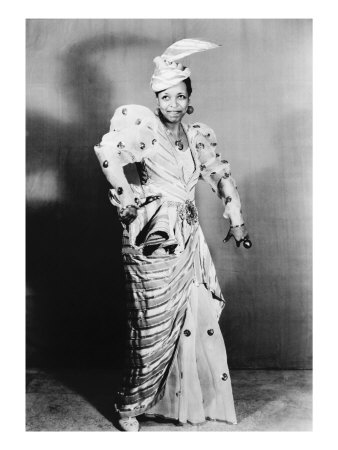 Ethel Waters
Jose Limon and Letita Ide
As Thousands Cheer
originally opened on September 30th 1933 at the
Music Box Theater on Broadway
. Written by Moss Hart with music and lyrics by Irving Berlin, the
musical is a 21 scene compilation of wit, satire, and drama
that covers a wide variety of themes from Depression-era news articles. An
instant sensation on Broadway
that ran for 400 consecutive performances,
As Thousands Cheer
represents a theatrical phenomenon unheard of during the Great Depression. The show has boasted such big names as Joan Crawford, John D. Rockefeller, Jr., Noel Coward, Josephine Baker, and Aimee Semple McPherson as it leads. The musical also popularized songs such as "Easter Parade," "Harlem on My Mind" and
"Heat Wave"-- a timely tune for this summertime showing
.
As Thousands Cheer
Thurs. - Sat., Aug. 2-4 | 7 p.m.
Sun., Aug. 5 | 2 p.m.
TICKETS: $10, $5 for kids 12 and under
Buy Tickets Online
Invite your friends